Ye Olden Web Archive
Shrieking Tree's creative director, Justin Norman, has been making web sites since 1996, and we've decided to archive them here with some of his notes. Some of them are still pretty fun to explore if you've got a browser that supports Flash animation. Keep in mind, of course, that this work is not indicative of our current design aesthetic, but rather as a record of our evolving work. If you click into some of them we've provided links that allow you to access pretty much the entire site. Enjoy.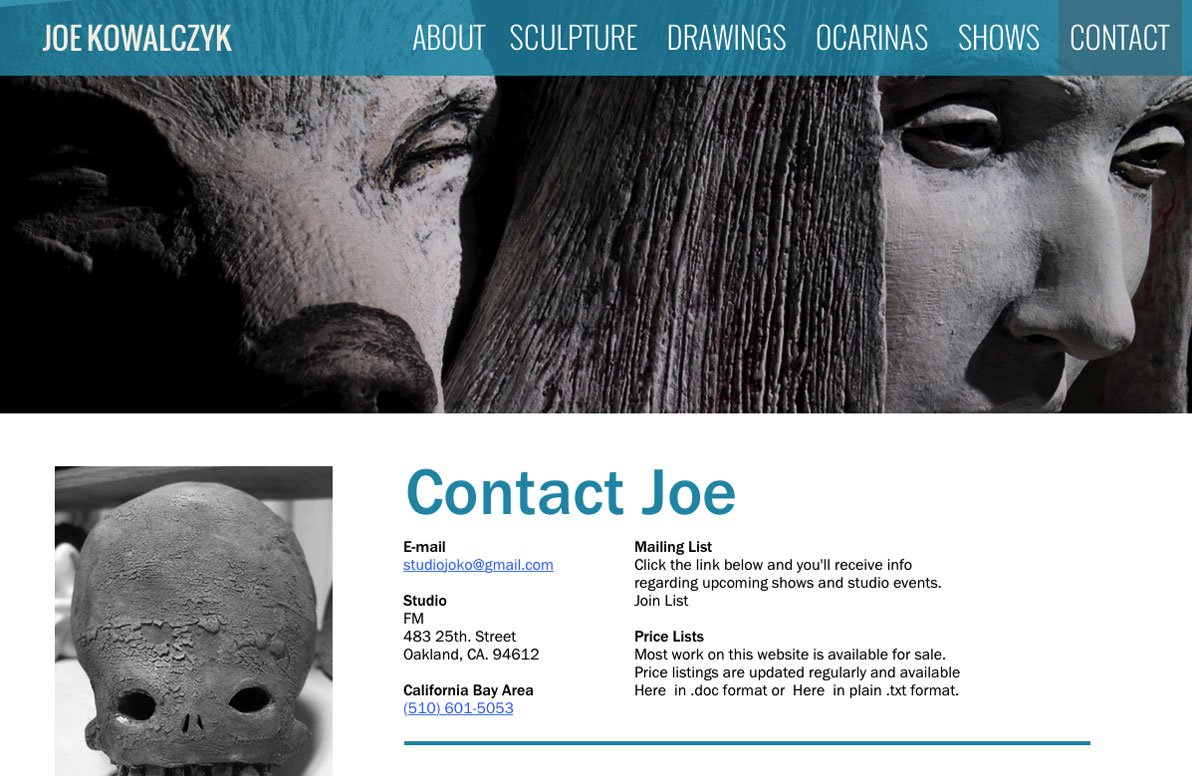 Joe Kowalcyzk
---
A clean, simple, elegant web site designed for artist/sculptor Joe Kowalcyzk. The top banner changes on each page, highlighting a different creation of his. Since the photographs are all black and white, it gave me the rare opportunity to completely change the color scheme for each page, setting the tone for each area of his work. It's one of my favorite visual designs.