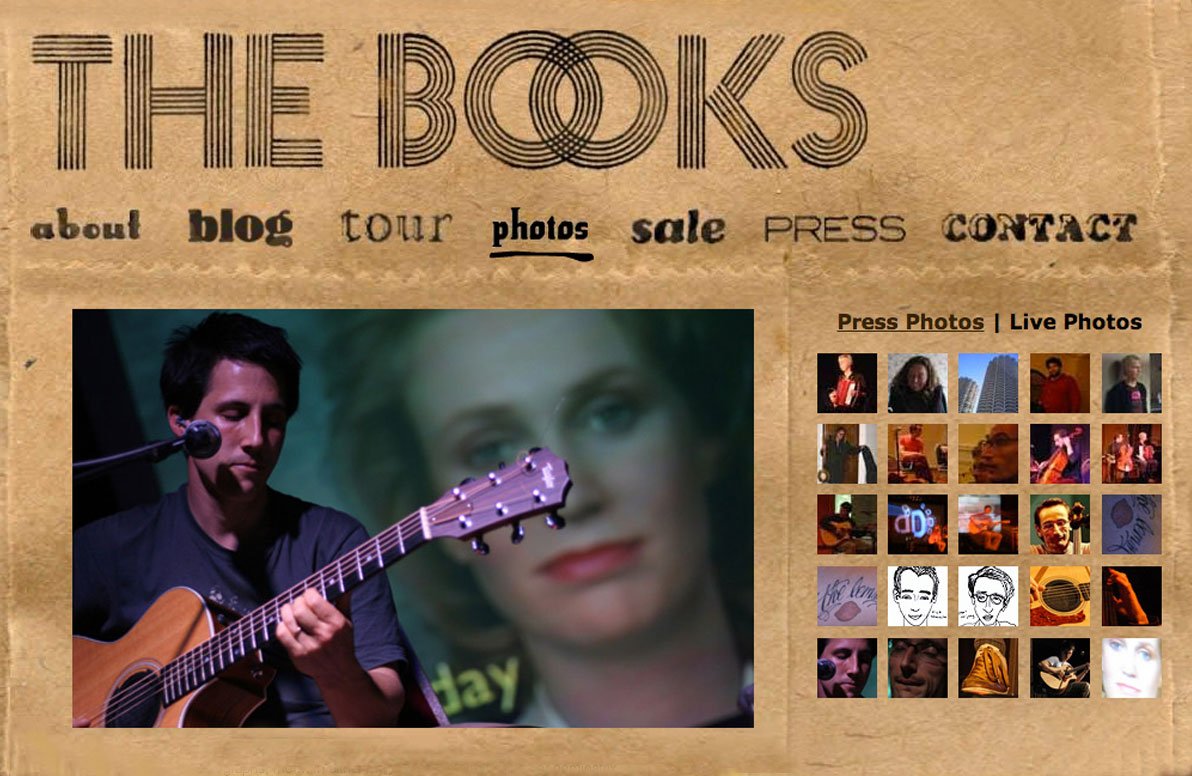 The Books
---
One of our earliest and most massive web sites was a collaboration with Nick Zammuto and Paul de Jong, the founding members of electronic-folk group, The Books. The web site was designed to match the band's collage-style music, incorporating dozens of interactive, animated pages, unpredictable exploratory environments, and, of course, easy access to tour dates, news updates, and merchandise.
About the Client
The Books were a critically acclaimed band based in Vermont, whose intricately edited music often featured spoken word samples in place of, or in addition to, sung lyrics. That common trait, alongside the strange and beautiful combinations of digitally altered acoustic instruments, made them one of the most unique bands of the past decade. Their albums,
Thought for Food
and
The Lemon of Pink
landed on
Pitchfork Media
's top albums of the year lists in 2002 and 2004.
Features
Site Features
Object-based design
Dozens of interactive animations
Customized music players
Automatic Tumblr syncing
One-of-a-kind store
Sound effects
Custom mobile site
XHTML 2.0 Valid