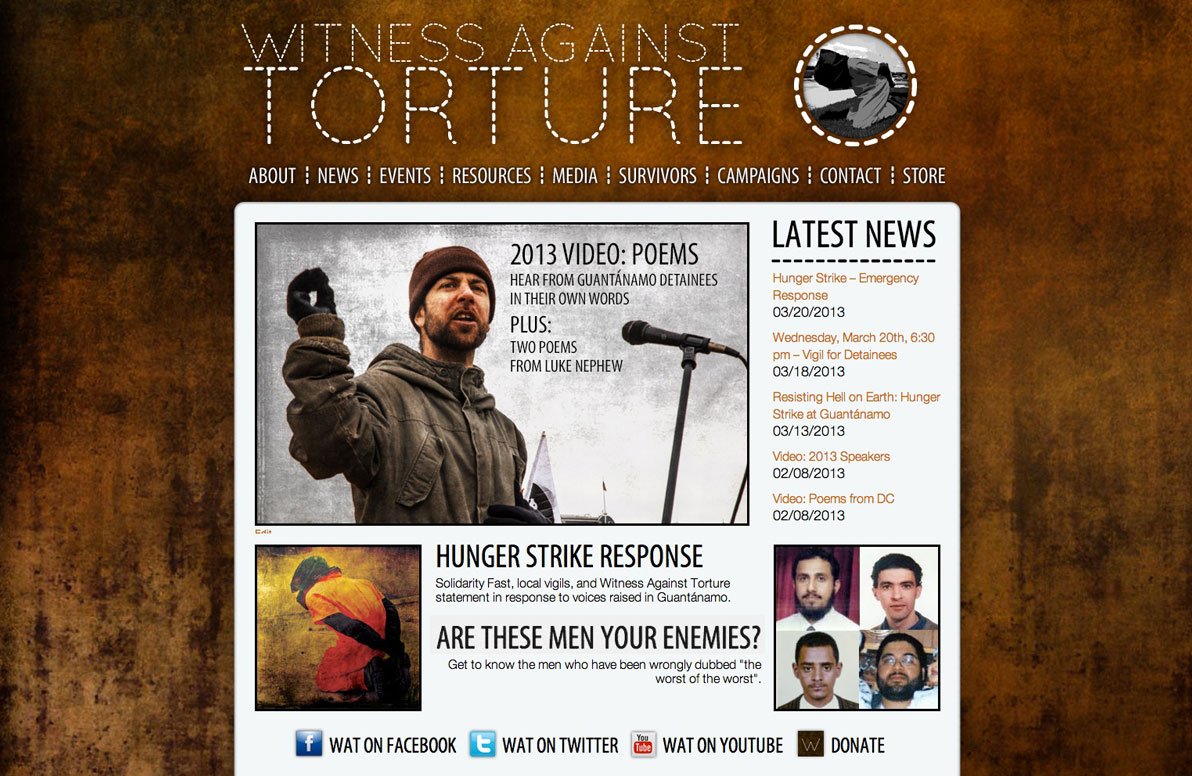 Witness Against Torture v1.0
This organization combats what is one of the most unpleasant evils alive in the world today. But though the topic is truly awful, I sought to highlight the beauty of the group's work through a gritty, orange and black themed site. The home page offers a rotating set of images that spotlight the latest content, and the Resources section provides a visual guide to the ever-expanding catalog of books and films that tackle the issue.
About the Client
Witness Against Torture formed in 2005 when 25 Americans went to Guantánamo Bay to protest the detention facility. Since then, the group has organized vigils, marches, nonviolent direct actions, and educational events calling for the close of Guantánamo, an end to U.S. torture, accountability for the torturers, and justice for the victims.
Features
Site Features
Textured, organic design
Easily user-editable
Custom photography
Detainee database
Customized news graphics
Easy donation acceptance
Visual resource guide
Integrated store
Contact form
Blog
HTML 5 valid