Iowa's Homeless Youth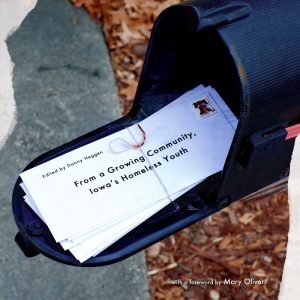 Our first book is a 74-page collection of stories from nine homeless teenagers from Iowa, complimented by multi-layered visuals on every page. My friend, Danny Heggen, interviewed the children and pieced together their heartbreaking stories. Then my brother Wes and I went out and took photos of the landmarks they mentioned in their stories and brought them to life through layout and design in collaboration with Nicole Anderson. We printed it locally and marketed it throughout the midwest at local coffee shops and book stores, raising over $40,000 for homeless youth shelters as a result.
We approached the design by giving each child's story a different color scheme, font, and paper. Each piece of note paper you see on the page was individually photographed to retain its texture. The result is a book with a very handmade feel that visually matches the mood and tone of each story.